The public bicycle system is being implemented on several cities as a sustainable mobility alternative on urban transport. Usually, it is managed by the city councils, although there are cases where management areas are more reduced, such as on university campuses. They are bicycles thought to be used in short and complementary trips to the public transport network, being a good complement. Management systems, technology and even the type of bicycle (conventional or electric) differ from one city to the other. Currently, there are 10 public bicycle systems operating in our region.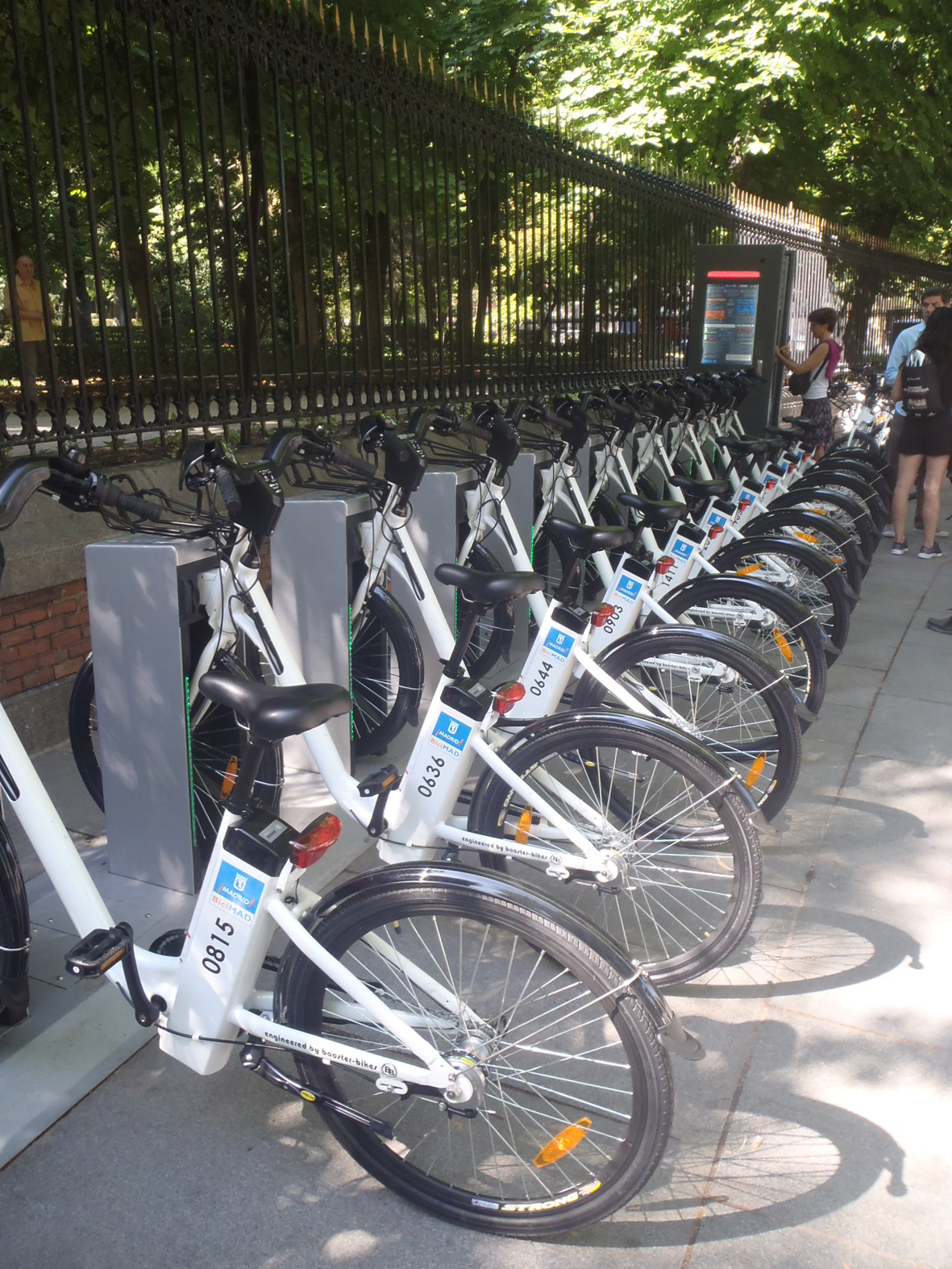 Public bicycle systems operating in the Community of Madrid:
In the map below you can check the locations of the bases of public bicycle loan systems.