The CRTM has developed an App for charging transport tickets via mobile phone.
The App allows transport tickets to be loaded under the same conditions as any other sales network (Metro, tobacconists, etc.), 24 hours a day, 365 days a year and without moving from wherever you are. In addition, the number of transport cards that can be used with each phone is unlimited, charging each card independently. The App exclusively collects information regarding the mobile phone model and the version of the operating system installed.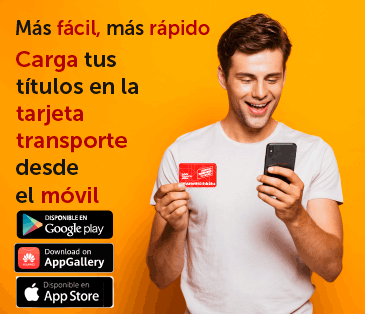 You can start using it:
It will be available soon for iOS.